Every New Year brings expectations of new beginnings: new projects, new historical resources, and new historical insights we never imagined. We are sure 2016 will be no different, so what might we expect?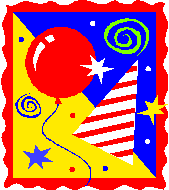 In 2016, the Mount Sinai Archives will become the official repository of the historical collections documenting the long histories of St. Luke's and Roosevelt Hospitals. These will be transferred to Mount Sinai in the spring, and work will begin to catalog and make the content known and available to the public.
As noted in a previous blog, in February or March we will roll out a new, much improved website. This will provide much better access to our archival material, including a page featuring our always expanding digital collections. One piece of that is our audio-visual collection, and that will grow again soon as we process another batch of recently digitized tapes.
In 2016 we also hope to begin a long anticipated project to make available some of the Mount Sinai oral history collection. This includes interviews with Mount Sinai personalities, primarily physicians, as well as taped events, meetings, grand rounds presentations, investitures, and history of medicine at Mount Sinai lectures. This is a complex project to make the sound available and link it to transcripts where they exist, but we hope that 2016 will be the year that this process begins.
So, Happy New Year to you, and our best wishes for a fun and productive 2016.