As we look forward to a new year, I wanted to reflect on Mount Sinai's remarkable historical milestones, honor our collective past, and celebrate those who make the Icahn School of Medicine and the Mount Sinai Health System what we are so proud of today.
2023 is a banner year as we mark the tenth anniversary of the Mount Sinai Health System's creation. Among many pivotal moments described below, some highlights include trailblazing women, the evolution of psychological and substance use treatments, several otolaryngology milestones, and ways we have supported each other and our communities.
These milestones only highlight a selection of round number anniversaries.
We have so much to recognize in 2023, and the Arthur H. Aufses, Jr., MD Archives staff will be hard at work providing information and materials to support these celebrations!
1823 – 200 years ago
New York Eye and Ear Infirmary's Dr. Rodgers travelled to Curaçao at the request of the island's Rear Admiral Governor, to perform surgery in what might be called ophthalmology's first international goodwill mission.
1863 – 160 years ago
During the New York City Draft Riots of 1863, one of the "bloodiest race riots in American history," rioters besieged St. Luke's Hospital for 48 hours, threatening to set the building on fire as it had received three injured policemen. Founder Reverend William Muhlenberg met an injured rioter brought to the front doors and was able to calm the protestors, who began to disperse.
In the geographic center of the Draft Riots, Jews' Hospital in New York (later The Mount Sinai Hospital) was "the asylum for their dead and injured. An eventual result for the Hospital was its adoption of the nonsectarianism [sic] which has been its policy ever since." In caring for riot victims, Jews' Hospital staff witnessed the particular terror and brutal violence inflicted upon Black people. (see post for further information)
James Henry Roosevelt died, leaving his estate for "the reception and relief of sick and diseased persons, and its permanent endowment…" which then created Roosevelt Hospital.
1873 – 150 years ago
New York Eye and Ear Infirmary's Throat Department was established, forerunner of the Head and Neck Service.
1898 – 125 years ago
During the Spanish-American War, the hospitals treated troops ill with typhoid and other epidemic diseases. Roosevelt Hospital's Ward V was turned over to the U.S. Department of War. St. Luke's Hospital set aside 30 beds. The Mount Sinai Hospital cared for 44.
An Act of the State Legislature of 1897 established a law to give The Mount Sinai Hospital 40 cents per day for each charity patient. Costs were then $1.33 per day, about $33 today.
1913 – 110 years ago
Sophie Rabinoff, MD, became the first female intern on the house staff at Beth Israel Hospital after "triumphing over thirty men in a competitive examination." Initially told by the hospital that women are not eligible for appointment, the hospital later agreed to allow her to sit for the examination, at which she came in first place.
1923 – 100 years ago
The Mount Sinai Hospital's Medical Board recommended, and Board approved that "patients suffering from mental disturbance … as well as those suffering from the minor psychoses and from functional nervous trouble, may be admitted to the Neurological Service."
Mount Sinai Hospital statistics for 1923: 12,104 patients treated; average census 505; length of stay 15.7 days; days of care 183,863; average daily cost of ward patient $5.64; 8,261 ER visits.
Leila C. Knox, MD, became the first female Attending Physician of any level at St. Luke's Hospital. Hired in 1913 as an assistant and bacteriologist, she retired in 1948 as Pathologist, Director of Laboratories and Associate Attending Physician, and was recognized for her work as a tissue diagnostician.
1938 – 85 years ago
Mount Sinai Hospital's Robert T. Frank, MD published an article The Formation of an Artificial Vagina Without Operation in the American Journal of Obstetrics and Gynecology on his non-surgical vaginoplasty technique to create or enlarge a vagina. He had been working on the subject for many years and had published in 1927 an article advocating for non-surgical methods with Dr. S.H. Geist.
1948 – 75 years ago
Beth Israel's Obstetrics and Gynecology Departments are merged into a single department; Dr. Henry C. Falk was Director.
The residency program in Urology at Beth Israel was approved by the American Medical Association and the American Board of Urology.
The Mount Sinai Hospital welcomed its first residents in Psychiatry.

The Mount Sinai Hospital's Special Medical Clinic, an outpatient diagnostic center, was established for lower income patients, paid half of consultation service fees.
1953 – 70 years ago
Woman's Hospital officially merged with St. Luke's becoming Woman's Hospital Division of St. Luke's Hospital. Established in 1855, Woman's Hospital was the result of a meeting of thirty-five influential New York City women gathered by Dr. J. Marion Sims who conveyed New York's need for a hospital to treat gynecological diseases.
1958 – 65 years ago
Doris L. Wethers, MD, began working at St. Luke's Hospital. The first Black Attending Physician, she was Director of Pediatrics from 1974 until 1979, when she became the principal investigator on a major research project studying sickle cell anemia. She also served as chairwoman of an NIH panel that recommended routine testing for newborns regardless of race or ethnicity.
1973 – 50 years ago
St. Luke's-Roosevelt's Smithers Alcoholism Center and Rehabilitation Unit opened (now the Addiction Institute of New York). Funded by R. Brinkley Smithers, who pledged a $10-million gift for the treatment and rehabilitation of alcoholics in 1971, it was the largest single grant ever made by an individual or agency, including the Federal Government, to address alcoholism.
United States Senator Walter Mondale held hearings on child abuse at Roosevelt Hospital; the following year, Mondale initiated the Child Abuse Prevention and Treatment Act.
Mount Sinai's Department of Community Medicine received a grant to develop a primary care health services system for the children of East Harlem. The program later served as a model for other urban settings.
Phillips Beth Israel School of Nursing admitted its first male student.
Mount Sinai School of Medicine held its first classes in the Annenberg Building; the rest of the building opened slowly floor by floor after this.
1988 – 35 years ago
Beth Israel Medical Center establishes a 12-bed inpatient unit for AIDS care.
An AIDS unit at the Roosevelt Division site opened, providing 25 beds and augmented the St. Luke's site AIDS unit which had 24 beds.
1993 – 30 years ago
A Letter of Agreement was signed formalizing the affiliation of Astoria General Hospital (predecessor of Mount Sinai Queens) and The Mount Sinai Medical Center.
Beth Israel created the Alfred and Gail Engelberg Department of Family Medicine and a residency program, the first in a Manhattan hospital, in conjunction with the Institute for Family Health (IFH), led by co-founder Dr. Neil Calman. IFH later affiliated with Mount Sinai and created the Department of Family Medicine and Community Health at the Icahn School of Medicine.
For the first time, the Mount Sinai School of Medicine graduated more women than men, also a first in New York State.
Women faculty members of Mount Sinai School of Medicine formed the Women Faculty group to address issues of concern to the including pay equity, discrimination, participation by women in internal decision-making bodies, limitations on career advancement, parenting and schedule flexibility issues, and the underlying sexism that informs these issues.
Beatrice and Samuel A. Seaver Center for Research and Treatment of Autism created in The Mount Sinai Hospital's Department of Psychiatry.
1998 – 25 years ago
Center for Multi-Cultural and Community Affairs (CMCA) was established to increase underrepresented minority groups in medicine, adding to the diversity of the School and the Hospital, and to Mount Sinai's effectiveness in serving the ethnically and racially diverse communities of East Harlem, Harlem, the Bronx, Queens, and the rest of New York City. Positioned as the interface for educational pipeline programs such as CEYE and SETH, Minority Affairs, institution-wide diversity initiatives, academic supports for medical students, and other initiatives within the School of Medicine, it was founded under the leadership of Gary Butts, MD in the Department of Medical Education.
His Holiness the Dalai Lama visited Beth Israel and participated in a conference at the Hyman-Newman Institute for Neurology and Neurosurgery called "Researching the Health Actions of Advanced Meditation: A Landmark East/West Medical Conference." The conference was co-convened by Tibet House and Beth Israel Medical Center with the participation of Columbia University.
The James P. Mara Center for Lung Diseases was dedicated at Roosevelt Hospital. Gerard M. Turino, MD is the founding director; funded by $2 million donation from The Carson Family Charitable Trust.
Mount Sinai School of Medicine students organized the first memorial service for cadavers used in gross anatomy class.
Announcement of establishment of the Mount Sinai-NYU Medical Center and Health System.
Continuum Health Partners, Inc. was selected as new name for Beth Israel and St. Luke's-Roosevelt parent company.
2003 – 20 years ago
Dr. Kenneth Davis, Chairman of Psychiatry, officially becomes Dean of the Mount Sinai School of Medicine, and the Board subsequently approved Davis as President.
Master's program in Community Medicine changed from that of a Master of Science degree to a Master of Public Health (MPH) degree.
2008 – 15 years ago
The Brain Institute was created (now Friedman Brain Institute). Eric Nestler, MD, PhD became the first Director when he joined Mount Sinai to become the Chairman of the Fishberg Department of Neuroscience.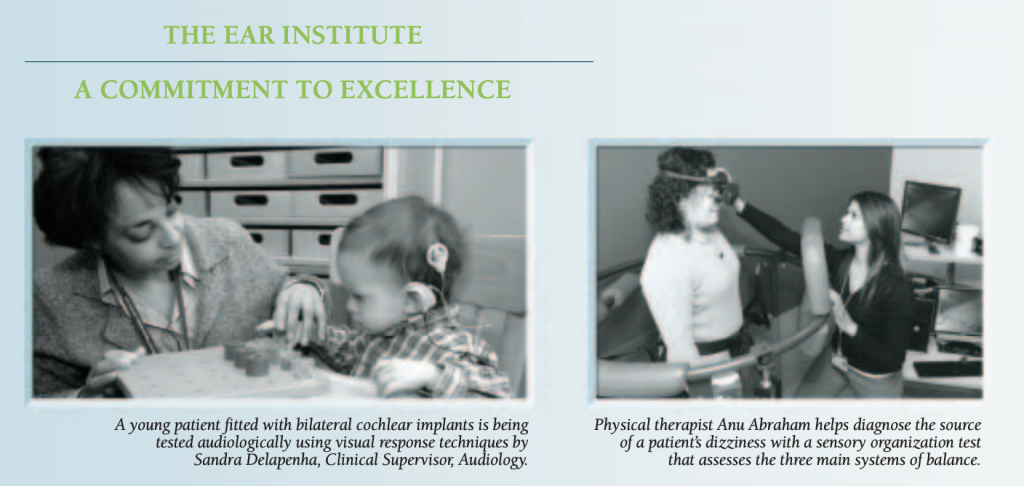 The Ear Institute at NYEE opened, which centralized the ear specialty services of New York Eye and Ear Infirmary, Beth Israel Medical Center, and the Children's Hearing Institute.
2013 – 10 years ago
On September 30th, the approval and official creation of the Mount Sinai Health System was announced, and the Board was considered formed. Press release stated: "The Mount Sinai Health System is an integrated health system committed to providing distinguished care, conducting transformative research, and advancing biomedical education."
Icahn School of Medicine announced the formation of a new group, Women in Science and Medicine.
2018 – 5 years ago
Boards of Trustees of South Nassau Communities Hospital and the Mount Sinai Health System formally approved an affiliation agreement.
Mount Sinai Heart opened a new ambulatory practice at Mount Sinai St. Luke's. The Center for Clinical Cardiovascular Care at Mount Sinai Heart offered a suite of specialty services for comprehensive and integrated cardiovascular patient care, including Cardiology, Cardiac Surgery, and Vascular Surgery, in one location.
---
Additionally, the following departments, institutes, committees, centers, collaborations, and other initiatives have reached a landmark year:
30 years
Department of Emergency Medicine in the Mount Sinai School of Medicine (Academic Department)
25 years
Center for Multicultural and Community Affairs
Minimally Invasive Surgery Center (MISC)
Wound Care Center
Diabetes Center
20 years
Jo Carole and Ronald S. Lauder Center for Maternity Care
15 years
Brain Institute (now the Friedman Brain Institute)
Experimental Therapeutics Institute (now the Drug Discovery Institute)
Translational and Molecular Imaging Institute (now the BioMedical Engineering and Imaging Institute)
Diabetes, Obesity, and Metabolism Institute
Minority Health Research Committee
Statistical Advisory Service
Office of Clinical Research
Office for Women's Careers
Patient-Oriented Research Training and Leadership (PORTAL) program
Ten years
OCD, Tic Disorders, and Tourette's Disorder Team
Mount Sinai Health Network
East Harlem Health Outreach Project (EHHOP) Advisory Board
Center for Advanced Circuit Therapeutics (now the Nash Family Center)
Affiliation with Rensselaer Polytechnic Institute
---
Authored by J.E. Molly Seegers with research contributions for Mount Sinai Morningside and Mount Sinai West by Michala Biondi and for Mount Sinai Beth Israel by Stefana Breitwieser