The Arthur H. Aufses, Jr. MD Archives are excited to announce that the Beth Israel Hospital Board of Trustees minutes from 1889-1936 are now available online, as well as selected annual reports from 1893-1910 and the 1950s.
This project was made possible by the 2023 Digitization Project Grant from the Metropolitan New York Library Council (METRO). We are very grateful for their support.
What kind of research can you do with Board of Trustees minutes?
Board of Trustees minutes document every major decision made by a hospital. This can provide a longitudinal look at how many aspects of Beth Israel have evolved over time. Reading through the minutes for specific subjects over the course of years can provide a detailed narrative of what decisions were made and why. For example, the Archives have already used the minutes to provide a look at how the campus has developed in researching our ongoing Building Beth Israel series.
Minutes are also a great resource to look at how Beth Israel responded to particular historical events, such as the 1918 Influenza Epidemic. Researchers have also used the minutes to track donations of money, supplies, and art to the Hospital, as well as to better understand the legacy of specific Trustees.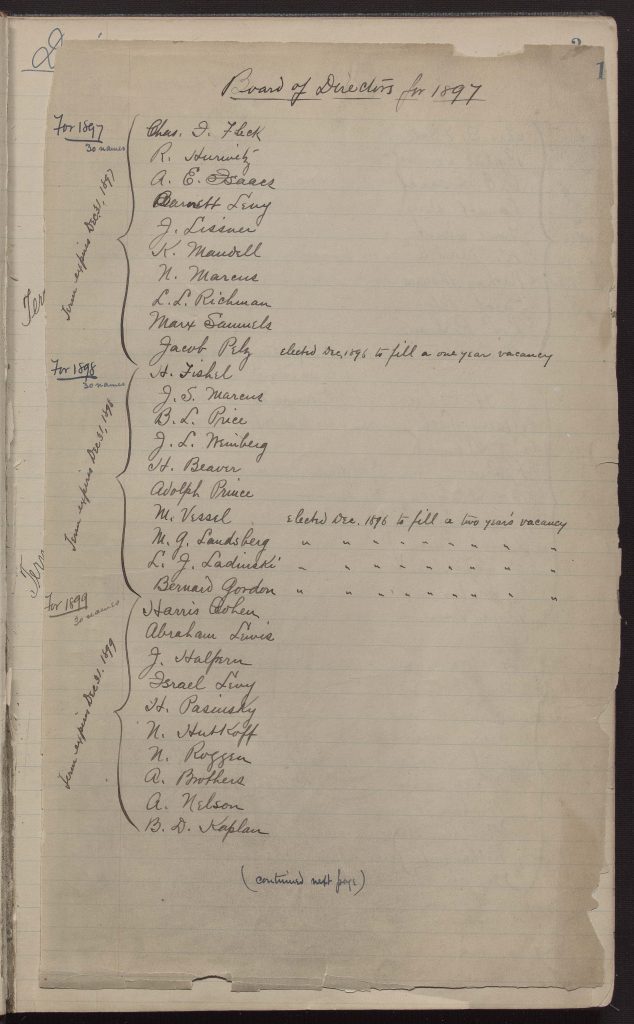 What kind of research can I do with annual reports?
Annual reports provide a great snapshot of the projects and people at a hospital in any year. They are a great resource for researchers who are interested in a particular year or period in Beth Israel's history. They provide a detailed portrait of any department's biggest accomplishments and track the progression of the hospital's many milestones. While most of the Archives' collections reflect institutional history, annual reports also provide an overview of the doctors and researchers who were working in various departments at any given time.
How can I access these files?
You can browse a listing of the Beth Israel Hospital annual reports and Board of Trustees minutes. This is a complete list of what is available in our physical archival collection, and all of these materials can be viewed on-site at the Archives.
Material that has a plus sign next to it can be accessed online. Click the plus sign and select the item from the drop-down, and then select the thumbnail of the digitized materials in order to pull up a full PDF version of the item.
Please note that the Board of Trustees minutes are closed for twenty-five years following their date of creation. Additionally, Beth Israel Medical Center appears to have discontinued creating annual reports sometime in the late 1990s. Only selected annual reports have been digitized, but all Beth Israel annual reports that are currently in the Archives collection are available for on-site reading room use.
You can also find all the material digitized as part of this project here. Additional materials will be available at that link as they are added to our catalog throughout Fall 2023.
More information on this project
As part of the METRO Digitization Project Grant, additional materials from the Mount Sinai Beth Israel collection will be added to our catalog throughout Fall 2023, including photographs, World War I letters, and other documentation on the history of Beth Israel through 1969. You can read more about this project here. 
Authored by Stefana Breitwieser, Digital Archivist