The Aufses Archives staff has installed our latest exhibit, Connection Workers, in the lobby of the Annenberg Building.
Before receiving care, patients and visitors interact with a multitude of hospital workers who provide functional support and assistance in directing people from point A to point B. This exhibit showcases those workers know the answers and have the training to assist with making the connection between where our patients and visitors are, and where they need to be.
This season's exhibit highlights workers from our hospitals' histories who made vital connections by greeting visitors, scheduling appointments, transporting patients, connecting telephone calls, registering clinic appointments, and, as we transitioned into the digital age, ensuring that information was accessible digitally.
Some roles, such as transport and security, remained the same over the years. Other job responsibilities changed with the advent of new technologies, revolutionizing the way we communicate. Telephone operators, medical records administrators, and early IT workers have adapted by implementing and maintaining systems to keep us connected. Navigating the hospital environment has never been simple, but thankfully there have always been dedicated employees in positions that ease the way. 
This blog post focuses only on the Mount Sinai Hospital histories presented in the exhibit.
Telephone Operators & Switchboard
"Handling external patient information is a major responsibility of Central Information. Attending the wall board are Helen Mella, Gwendolyn Henderson, Amelda Hill, and Raymond Odom, Central Information Supervisor."
August 1966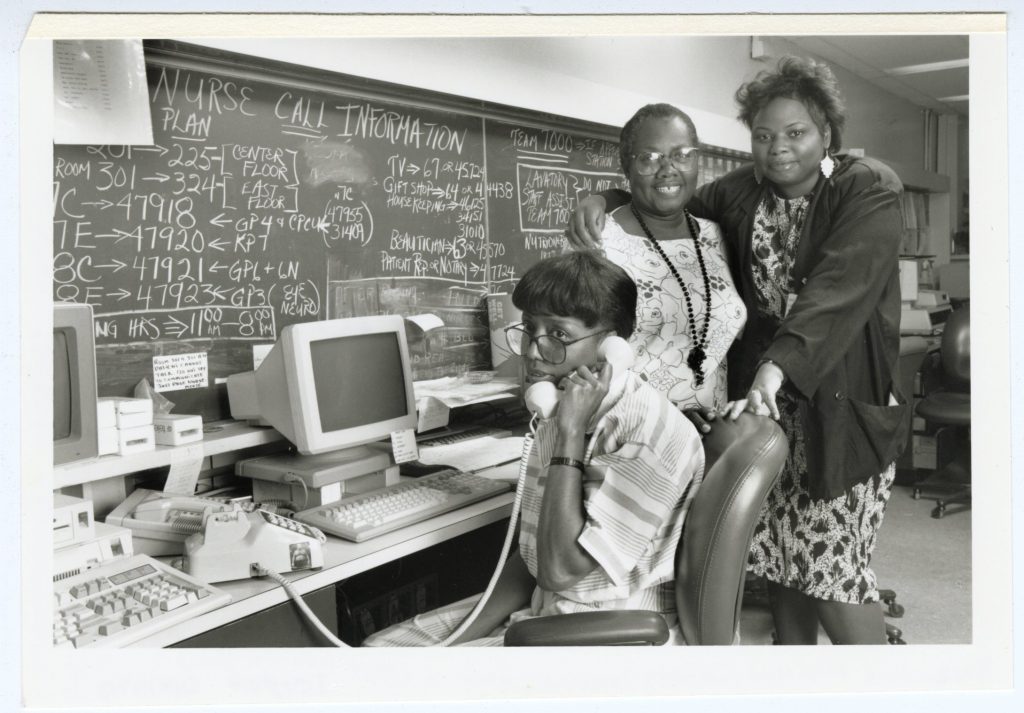 Telephone Operators Jacqualyn Mulrain, Delores Jenkins, and Barbara Villanueva (on phone), October 1989
"In the new Communications Center in Annenberg, Chief Telephone Operator, Iris Reid checks out a Centrex problem with DeLois Harrell, seated at her desk with its push-button console, one of eight such console desks that replace the switchboard in our new direct-dial system. At their left are the page operators."
March 1973
Reception & Information
Metzger Pavilion's Reception and Information area in 1928. Opened in 1904, Metzger formerly served as Mount Sinai Hospital's administration building, had laboratories installed on the roof in 1948, and was torn down in 1986 to make way for the Guggenheim Pavilion.
Mount Sinai Hospital Bulletin, 1931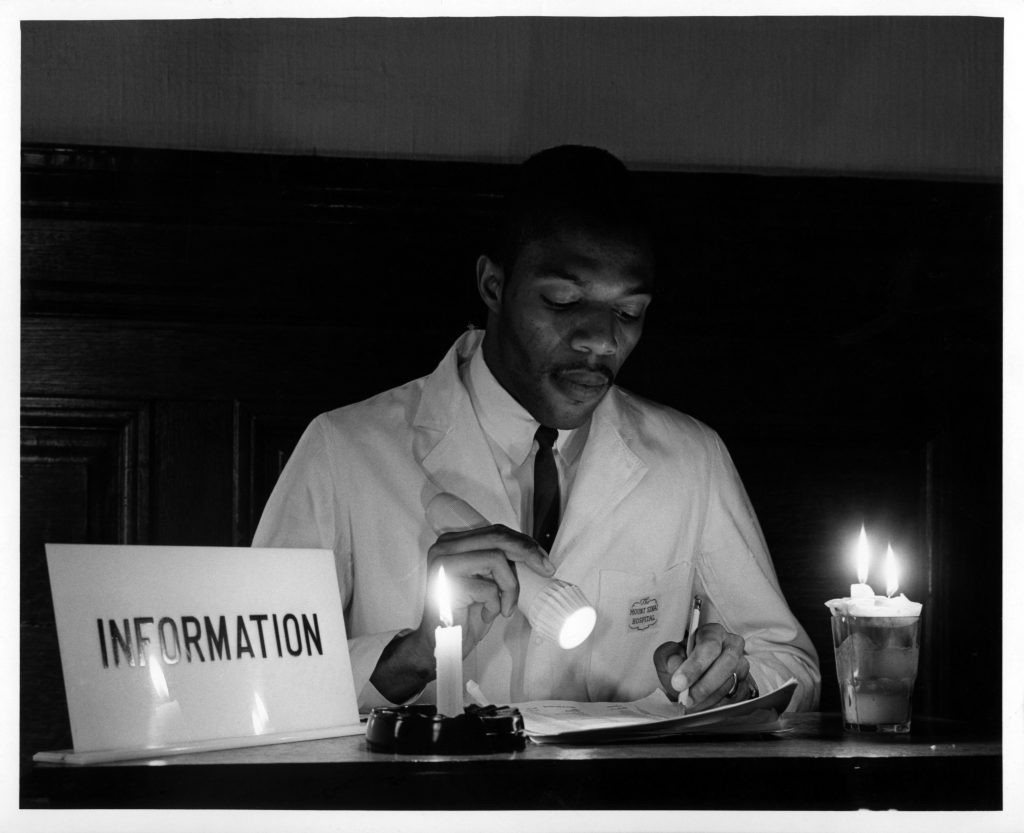 Roy Brown working at the Information desk during the November 9, 1965 blackout.
Information Technology (IT)
Mount Sinai People, April 1986
Mount Sinai People, Winter 1991
Year 2000 CHECKLIST newsletter, December 1999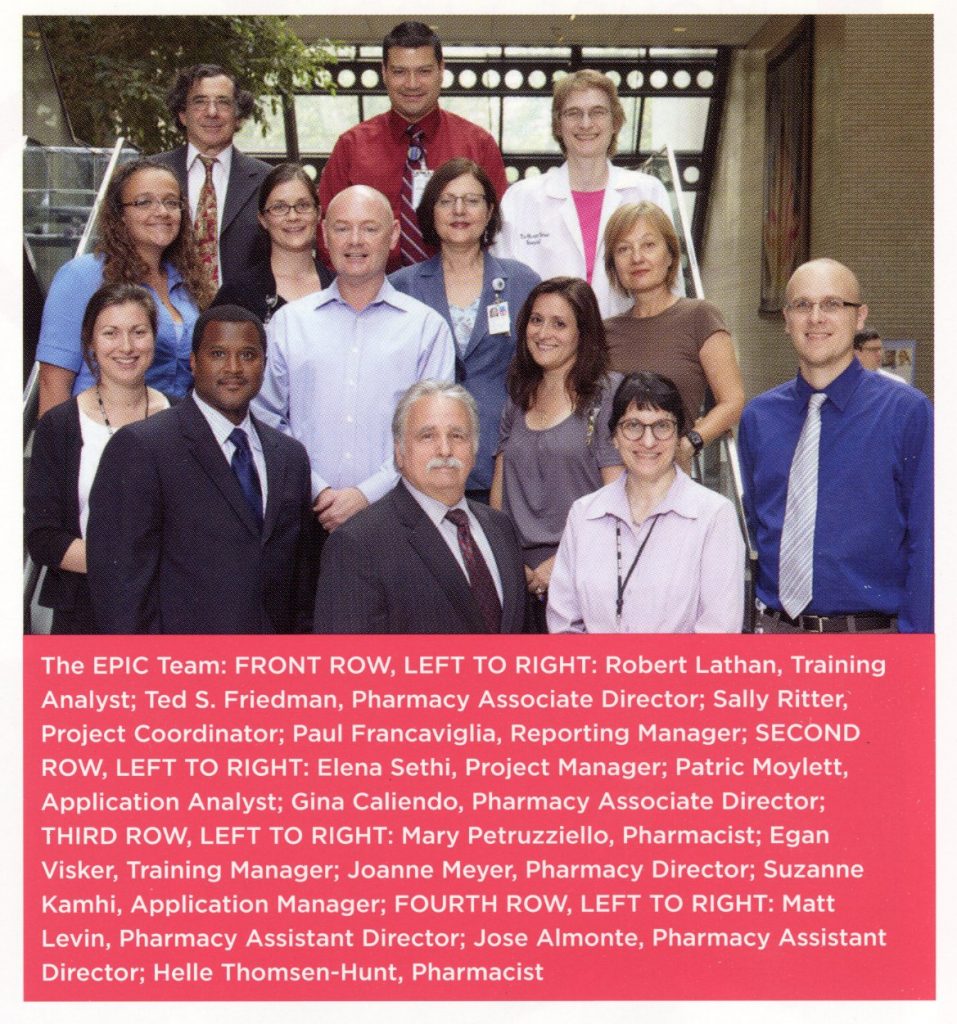 Pictured here are the EPIC "Willow" project team in 2010 during the "first phase in the implementation of… a new electronic medical record system linking all inpatient and ambulatory patient care areas." The transition to EPIC has taken many years, going through multiple rollouts that required collaboration across departments and the constant support of the EPIC Clinical Transformation Group in IT (now Digital and Technology Partners).
Transporters & Orderlies
Mount Sinai People, December 1982
Mount Sinai Hospital Bulletin, 1932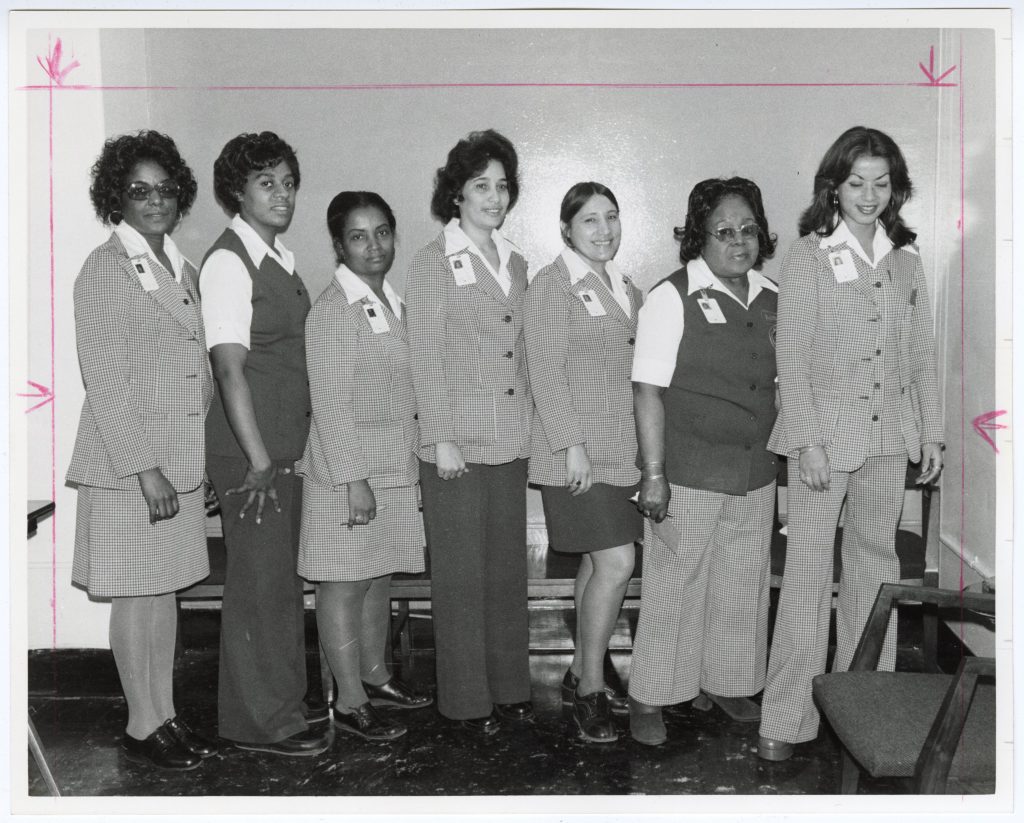 Carrie Feaster, Diane Guzman, Julia Medina, Carmen Ruiz, Cara Thompson, Socorra Muriel, and other unidentified Transporters modeling new uniforms, 1975
Mount Sinai People, February 1983
Security
Mount Sinai People, April 1985
Mount Sinai People, April 1986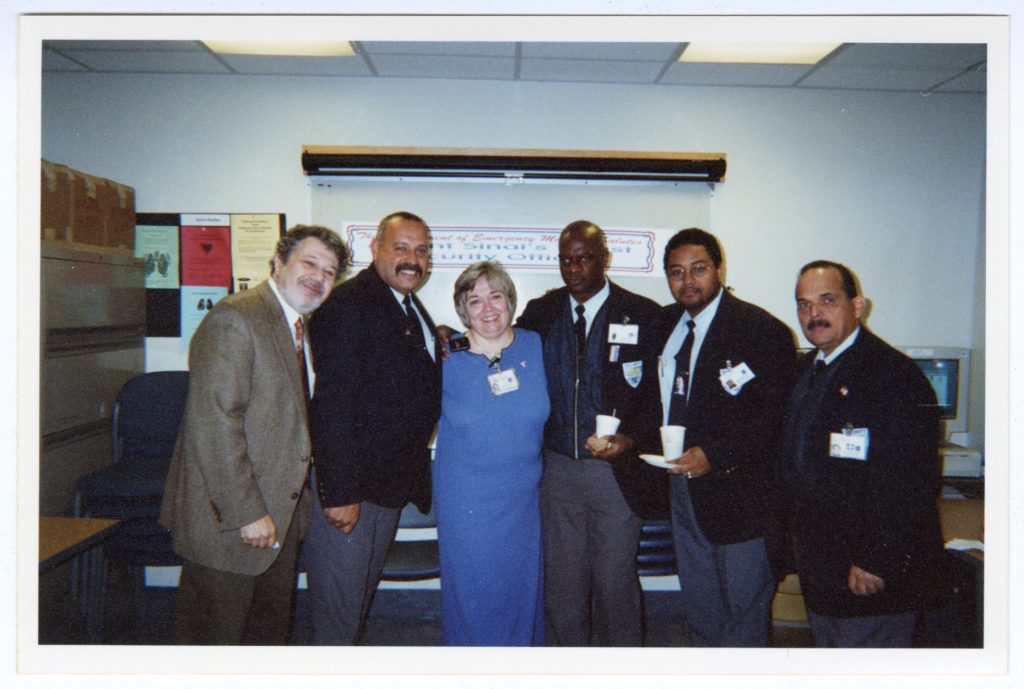 On October 26, 2001 the Security team was honored at a breakfast for their service by the Emergency Department. Pictured (right to left) are: Security Officers Jose Santos, Richard Cruz, Charles Edmunds; Nurse Manager Laura Giles, RN; Security Officer Felix Reyes; and Chairman of the Emergency Medicine Department Sheldon Jacobson, MD.
Medical Records
"I like to keep things low key, to stay in the background. I enjoy life, but in a gentle way. That's just the way I am."
– Mitch McDaniel, Project Administrator in Medical Records, joined Mount Sinai in 1971, profiled in Mount Sinai People, 1990
Medical Records staff, 1949